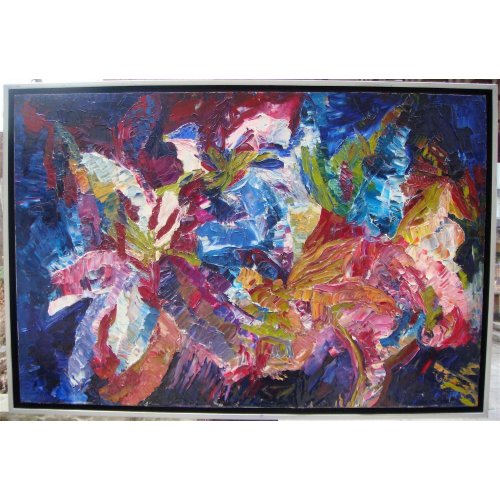 Blooming Lilies
by
grovecanada
Browse other
prints
available on zazzle
Here is how they made their money...
*bought an early radio station, & a newspaper, parlayed into tv ...
*owns Loblaws groceries/Weston empire, were breadmakers...
*pulp & paper mills. new Brunswick. newspapers.
*car dealerships. media. grocery stores. Guiness world records & Ripley's believe it or not...showman.B.C.
*Sudbury, one bus line turned into Power Corp of Canada. politician. financial & media giant Quebec.
*pharmaceuticals.boy genius. U of T, MIT, doctoral degree. Apotex. drugmaker.
*Montreal real estate. shopping malls. insurance companies. financial institutions.
*street performer to summer grant into Cirque de Soleil. Quebec.
*Future Electronics. electronic component distributor.
*Montreal cheese & dairy maker.
*Ebay's first president. started by selling velvet elvis paintings on internet.
*CEO-co Research in Motion, Blackberry. Waterloo. triathlons.
*frozen McCain french fires etc.New brunswick. Maple leaf foods.
*also Blackberry co-founder.
*son of bronfman, liquor.Seagram. oil, petrochemical...
*Google inventor. prof at Stanford.UBC. U of Waterloo.
*investment management company. father owned a steel mill in Germany. highly educated. Cornell. mechanical engineering.army
*drug stores.
*alberta oil sands. oil. gas. ski resorts.
*geologist finding natural gas arctic tundra.
*steel mill. shipbuilding. shopping malls. auto racing, trump tower builders in toronto. schnaider business model.
*pharmacies jean Coutu.
*aic mutual fund. finacial, real estate, communications. Latin America, Caribbean.
*another Blacberry guy.